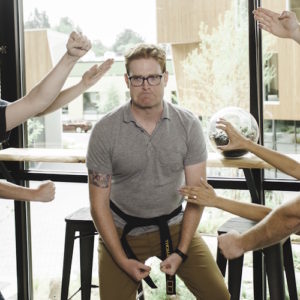 I'm a writer who currently lives in Portland, Oregon. I've been a lumberjack, bus bouncer, delivery driver, crisis counselor, deli meat slinger, and domestic violence educator. Currently, I'm a writer and a teacher.
I love science fiction, bicycling, DIY nonsense, and dogs. I'm a vegetarian, and I got a black belt in the fourth grade, which is now expired.
You can follow me on twitter @thomastalketh.